Date: 1/8/2015
This is the official Kaljakellunta in the capital city region.
Kaljakellunta is traditionally organised either on Saturday 25th July or on Saturday 1st August. This year the participants have voted the 1st of August for the date of the event, which usually starts around 11am and most people have their boats in the river before noon.
Kaljakellunta 2015 Event on Facebook

Starting point: Heureka Science Centre
See how to access the start and ending points by car and public transport in the Access & Transportation section.
The floating route varies year by year, but usually it starts either from Tikkurila in Vantaa behind Heureka Science Center, or from Tammisto in Vantaa. Traditionally, the routes alternate between the two options each year, so by this logic the Beer Floating will start from Heureka in 2015 as it started from Tammisto last year.
Floating route
Route 1: From Heureka Science Center to Kirkonkylänkoski
[put_wpgm id=1]
Free ride by Uber!
Uber is offering a free ride to Kaljakellunta Helsinki this weekend. You can register at https://get.uber.com/go/KELLUNTA2015 or on your smartphone through the Uber App. Remember to add the promotion code KELLUNTA2015 to get €20 account credit for your first ride!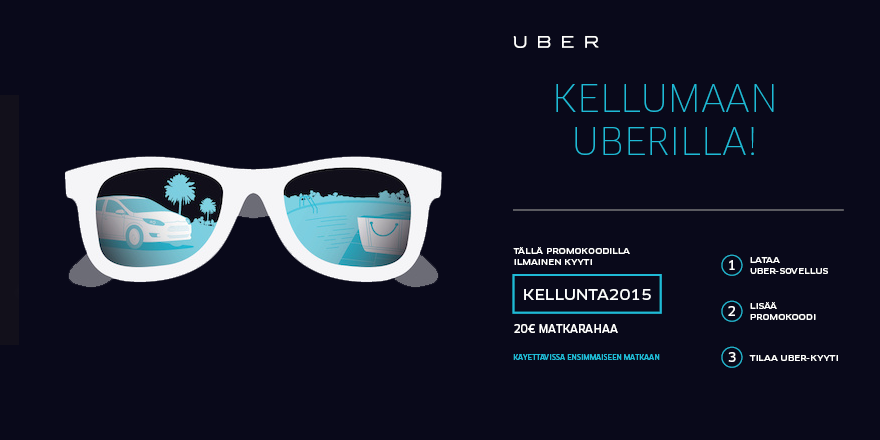 Boats and Accessories for Kaljakellunta
Have you purchased a boat yet for Kaljakellunta 2015? Check out our new Boats & Accessories page, with reviews and options to purchase boats ranging from the cheapest inflatable dinghies to floating party islands, as well as various essential accessories and gadgets!
Official Afterparty 2015
The party is not yet over at the end of the float, as the Crazy Horse nightclub in Malmi is organising the official after party for the event this year! The bar is open from 10pm till 4am and it is located on Kirkonkyläntie 12, Malmi. Check this Google Maps link to see its accurate location, which is only a 10 min drive away from the end of the float.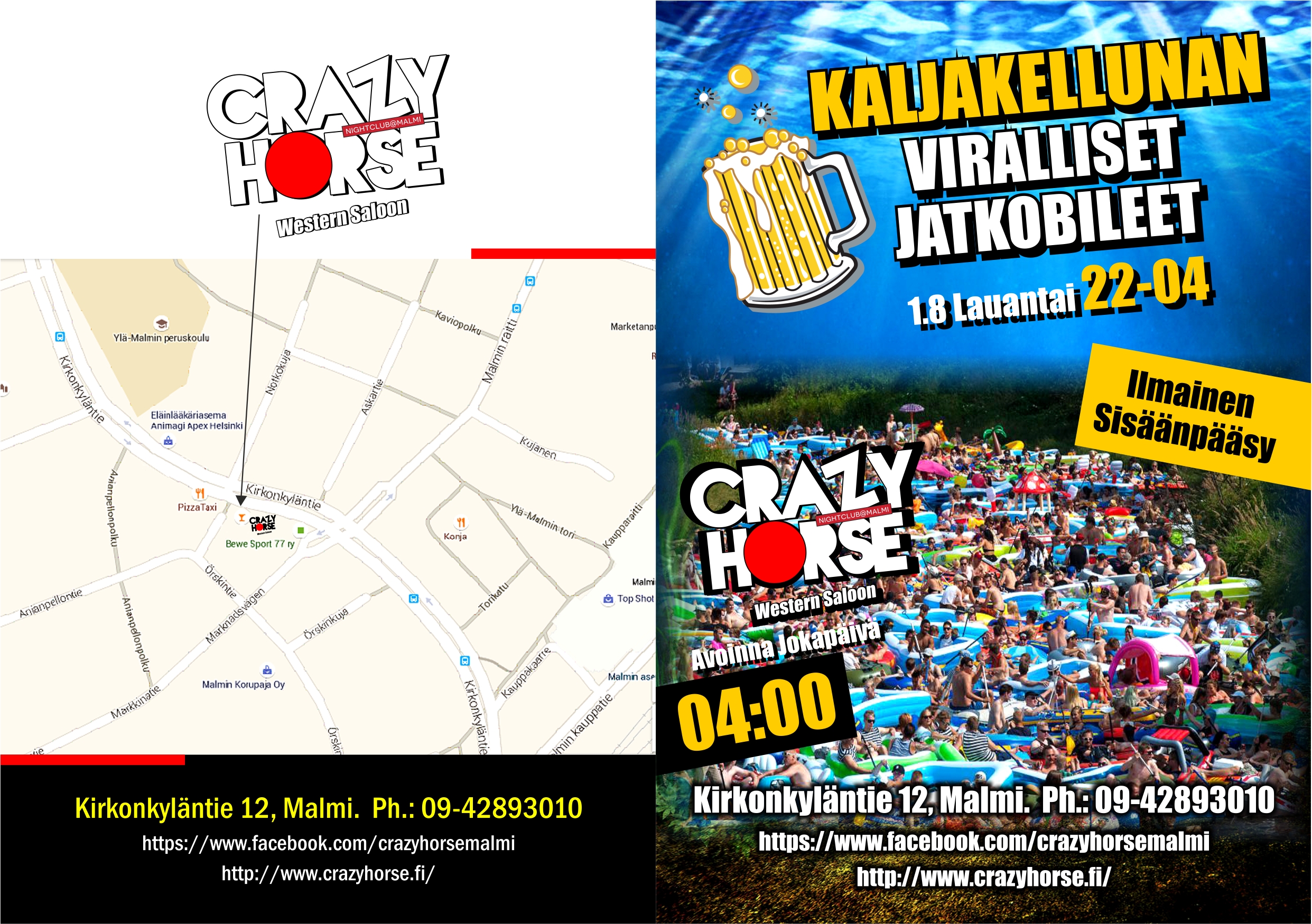 Floating in other cities: Tampere – Pori – Salo – Kouvola – Vaasa – Kuusamo